What to know about Kure Beach
Take a break from your busy schedule to see why life's a breeze at Kure Beach. Kure (pronounced CURE-ee) Beach is located between the Atlantic Ocean and the Cape Fear River, near the southeastern tip of North Carolina. Home to the oldest fishing pier on the Atlantic Coast, an oceanfront park, a nearby state aquarium, and a historic fort, and beautiful seaside surroundings, Kure Beach provides the perfect setting for you and your family to explore and reconnect to nature.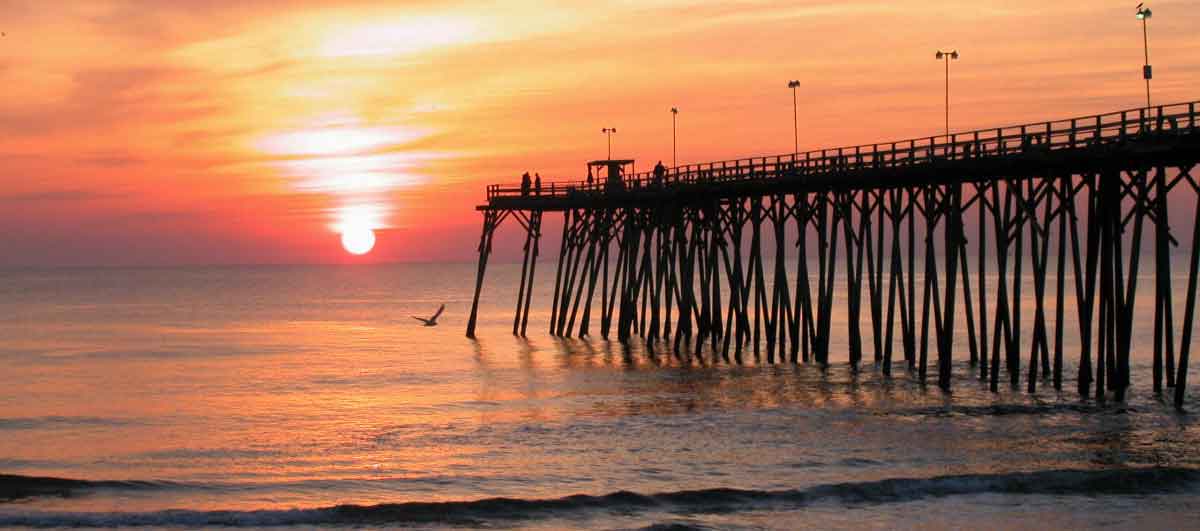 Kure Beach Rules
Kure Beach has numerous public beach accesses where you can park your vehicle or bike, a lengthy boardwalk with terrific views of the beach and ocean, and many amenities, including great weather and those Carolina-blue skies most days. Soak in the sun while listening to the soothing sounds of the surf.
Your visit will be more enjoyable if you pay attention and abide by Town regulations. These are clearly posted on signs at our beach accesses and throughout our town and are there to ensure that everyone is safe and has an enjoyable day.
Lifeguards are on duty from 10:00 am to 5:00 pm, Memorial Day weekend to Labor Day weekend, and swimming condition flags are posted at each lifeguard station for the safety and protection of our residents and visitors. Click on Ocean Safety on the left for the flag and rip tide information.
Dogs On Kure Beach Rules
There are several ordinances about dogs on the beach. These can be found under Section 4-16 of the Kure Beach Code of Ordinances.
For instance, it is unlawful for owners to allow their dog to be off their property without being on a leash or restraint, which shall not exceed fifteen (15) feet in length.
It is also unlawful for anyone to take the animal off its own property limits without the means of removal of pet feces.
Persons possessing the animal must immediately and properly remove and dispose of their animal's feces from any area within the limits of the Town of Kure Beach, except their own private property.
Additionally, it shall be unlawful for any person to have or allow their dog to be upon the beach strand of Kure Beach during the period of April 1 through September 30 of each year.